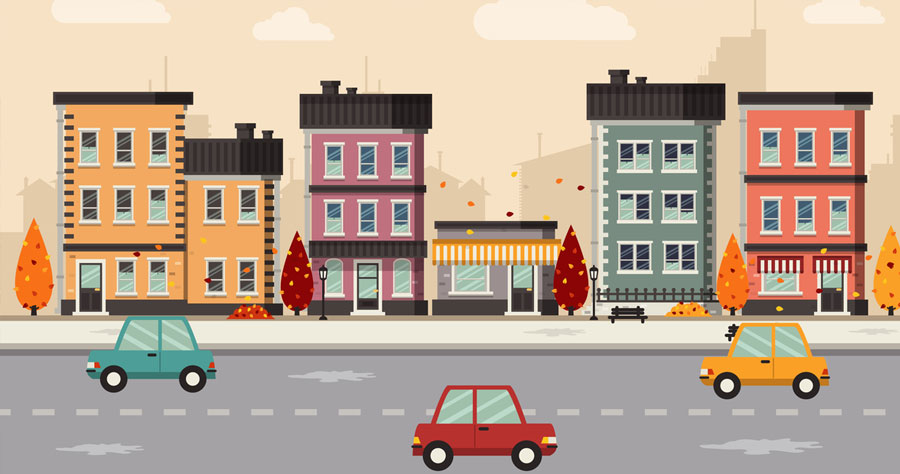 21 Oct

Fall Car Care & Safety Month: October Checklist

Did you know that October is Fall Car Care & Safety Month? With this in mind, now is the perfect time to make sure you are up-to-date on any past-due auto maintenance services. Be sure to check your tires, service your brakes, and go over this essential car care checklist. There are also some fall driving safety tips to consider to get you and your vehicle ready for fall.
Fall Car Care Checklist
Tune-up & Fluid Check
How long has it been since your vehicle had a tune-up? When was the last time you checked your fluids? Schedule a tune-up with a multi-point inspection before the brutal winter weather sets in. Perform a fluid check to make sure all your fluids are clean and topped off. 
Tires & Wheels
When you think of tires, you probably think about how expensive they are, right? Proper tire maintenance extends tire life and saves you money in the long run. Routine tire maintenance includes tire rotation, wheel alignment, and visual inspections. Your owner's manual can help you determine the correct timing for routine maintenance on your tires. If you still have questions, contact your service technician. 
Tread Wear
The cooler weather of fall often brings rain, ice, and snow. Make sure you have adequate tire tread to handle the inclement weather and the road hazards they cause. Speak with your service technician to see if winter tires are a good option for your needs.
Air Pressure
As the air temperatures drop, so does the air pressure in your tires. Use a quality digital air pressure gauge to test your tire's air pressure weekly, and be sure to adjust it when necessary. Properly inflated tires perform better and are safer on the road.  
Brakes Check
The braking system in your automobile is one of the most significant safety features your vehicle has. Maintaining routine inspections on the brakes should be performed every six months or so. Fall is a great time to have a full brakes check and replace worn brake pads if needed. 
Heater & Defroster (HVAC)
A broken heater & defroster unit on cold fall mornings is not only uncomfortable, but it can also be dangerous. Visibility is a major safety concern, so if your windows are fogged up or iced over, you could risk an accident. Plus, driving for prolonged periods in extreme cold can lead to delayed response times and drowsiness. The HVAC unit can be complicated to troubleshoot. If it is not running as well as it used to, bring it to your local auto shop for a diagnostic service.
Fall Driving Safety Tips
Fall can bring many changes to driving conditions. Falling leaves are beautiful, but they can be a road hazard as well. Wet leaves are slippery and can reduce tire traction. Dry leaves can pose other risks. Plus, the changing weather can bring weather conditions like fog, rain, sleet, ice, and even snow. To increase your safety and the safety of those around you, follow these simple Fall Driving Safety Tips. 
Reduce your driving speed.

Make sure your headlights, fog lights, and brake lights are operational.

Avoid driving through large leaf piles as they may be hiding children or small animals.

Never park on a bed of dry leaves because the hot exhaust components can create a fire.

Do not drive through large puddles since hidden dangers may be hidden by the water.

Drive slowly & carefully over bridges. They freeze faster than the road and may have black ice.
Glass Replacement
Chipped or cracked auto glass can be an annoying problem for any vehicle owner. A damaged windshield, a broken sunroof, or a shattered rear window can make driving in bad weather a real problem. A tiny chip in your windshield can change into a serious issue very quickly. Avoid emergency glass replacement and schedule an appointment to see if that crack or chip can be repaired. 
Clean Windshield For Less Glare
A clean windshield can greatly reduce glare from the sun and headlights. Clean the inside carefully with a glass cleaner, leaving no streaks. Wash the outside of the glass, too, removing all signs of tree sap, bird droppings, and other debris. Don't forget to clean the rear window and side windows as well.
Windshield Wipers & Windshield Fluid
In general, windshield wipers need to be replaced twice a year. If your wipers make noise, skid over the glass, or leave wet patches on your windshield, it is time to replace them.
Emergency Kit
It never hurts to be prepared for an emergency. Keep a well-stocked emergency kit in your car so you can help yourself and others in the case of an emergency. Your kit should include: 
Road Flares or LED Lights, Reflective Cones or Triangle

Reflective Vest or Poncho

Flashlight with Extra Batteries

Jumper Cables

Multi-purpose Tool or Tool Kit

Spare Tire, Jack, etc.
First Aid Kit
Band-Aids, Large Bandages, Gauze, Medical Tape

Anti-septic Ointment, Burn Cream

Rubber Gloves, Medical Mask, CPR Shield

Scissors, Tweezers

First Aid Procedures Manual
Fall Car Care Services in Bronx, NY
Hunt's Point Auto Sales & Service has been doing business in the Bronx since 1958. We provide quality service by highly trained technicians, using state-of-the-art equipment. We are your one-stop shop for all your automotive needs. Whether you need a tune-up, new tires, window glass replacement, or a full brakes check, we are here to take care of your vehicle.
Schedule Your Fall Car Care Appointment
Stop by our shop, call us at (718) 395-9428, or visit us on the web to schedule your Fall Car Care Auto Service today!